13 BBQ Accessories Every Grill Boss Should Have
This listicle is full of lots of cool 

BBQ

 

essentials

 to rock your summer grill season. If there's something here you decide you just have to have, we've provided links to the product websites.  If you click on the link and make a purchase, Beasley Media Group may earn a commission.  Have an idea for a fun theme for a gift idea list you'd like us to create?  Drop us a line at shopping@bbgi.com.
Grilling season is upon us, which means so is shopping for fun new BBQ essentials. From basic tools to unique add-ons to enhance your grilling experience, we've added a few more awesome items that you need to check out. Here is our updated list of BBQ accessories in honor of National Barbecue Month!
This is one of the coolest things we've ever seen. If you own a charcoal grill, you're going to want to pay attention to this. This Kick Ash stainless steel charcoal basket is here to help you easily remove coals. Easily shift out coals and even provide them with a bit more breathing room by allowing you to remove the ash that can snuff out the charcoal. 
Grab it now from Amazon.
If you're looking for something for your pulled pork grilling sessions, we think you're going to love these awesome BBQ accessories. This bundle comes with gloves, meat claws, and a digital meat thermometer. The meat claws are great for pulling apart your pork, and the heat-resistant gloves will help prevent cuts and burns while you're grilling.
Score yours now from Amazon.
It's never a bad idea to protect your clothes from your grilling. Raw meat juices, blood, seasonings, charcoal, etc. can easily get on your clothes while you're grilling. This denim apron will have your back, or your front we suppose. It's an easy-to-use BBQ accessory that can be tossed into the washer right after your done cooking.  
Get yours now from Sur La Table.
Be honest, some of you love making your own sauces. We couldn't think of a better way to embrace that than with this sauce pot and basting brush set. You can easily pour pre-made or homemade sauces into the sauce pot and utilize this simple basting brush while you're grilling. The best part is that you can avoid the unnecessary spills and subsequent clean-up afterward. 
Order it now on Amazon.
This set of 4 seasonings is sure to make you the grill master of every backyard barbecue. Whether you're cooking chicken, pork, beef, fish or vegetables these four seasonings are a great way to boost the flavor of your food that will leave people licking their fingers and plates clean. 
Buy it now from Sur La Table. 
If you're going to treat yourself to a nice set of BBQ tools, go for this 4-piece set from Wusthof. This set includes a turner, a fork, a pair of tongs and a basting brush. Not only are these tools dishwasher safe, they also come with a lifetime warranty against defects in material and/or manufacturing.
Grab this now from Sur La Table.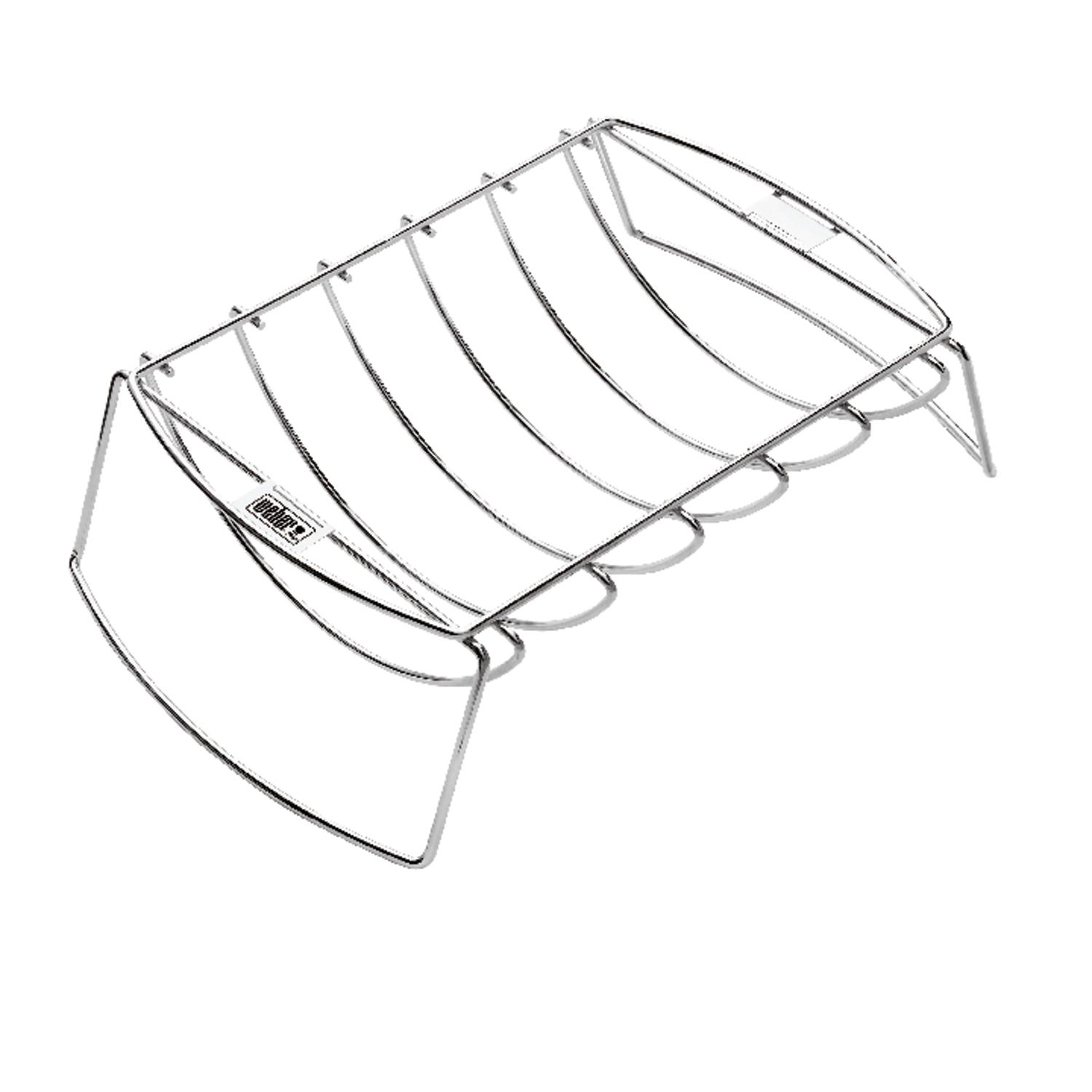 This Weber Roasting Rack is practical and versatile. Its 2-in-1 design allows you roast large cuts of meat on your grill, or it can be used to barbecue up to five racks of ribs while saving space on your grill.
Get it now from Ace Hardware.
Regardless of how you cook meat or fish, you should have a quality thermometer like this one from ThermoPro. Among its many features, this thermometer has two probes to allow you to monitor the temperature of two different meats at the same time. It also contains pre-programmed temperature settings for nine different types of meats and their varying levels of doneness according to USDA guidelines.
Order it now on Amazon.
As far as BBQ recipes go, beer can kitchen is one of the most popular. With Grill Mark's Beer Can Poultry Roaster, you'll be able to cook an entire chicken perfectly on your grill.
Buy it from Ace Hardware.
Grilling isn't all about meat, as evident with this Stainless Steel Grill Basket from Sur La Table. From potatoes to asparagus to peppers, preparing your veggies in this basket will give them that delicious grill taste.
Order it from Sur La Table.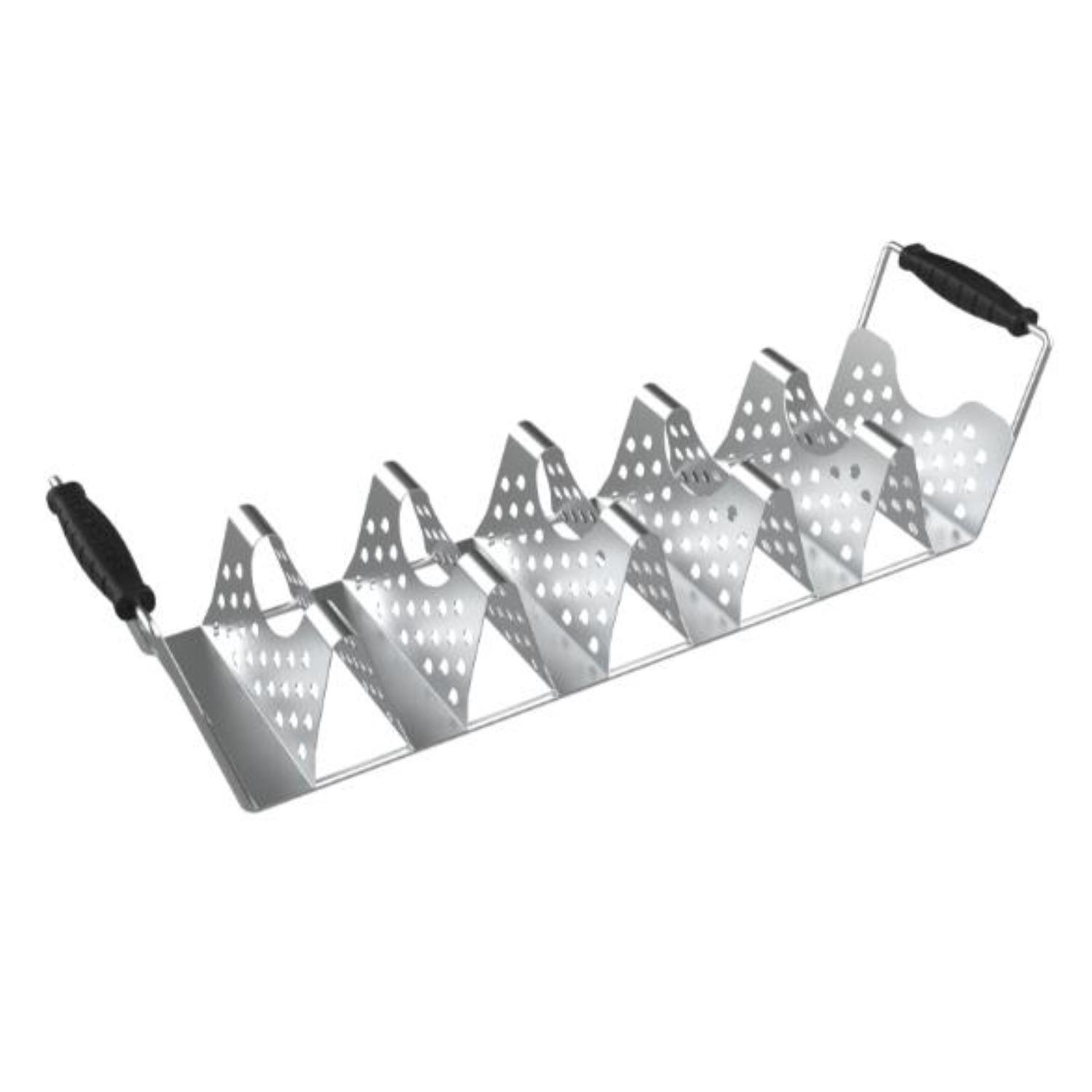 Tacos on the grill? Who doesn't want that?! With this Taco Tray from Blackstone, you'll be able to assemble up to six tacos and give them a smoky taste.
Grab yours here.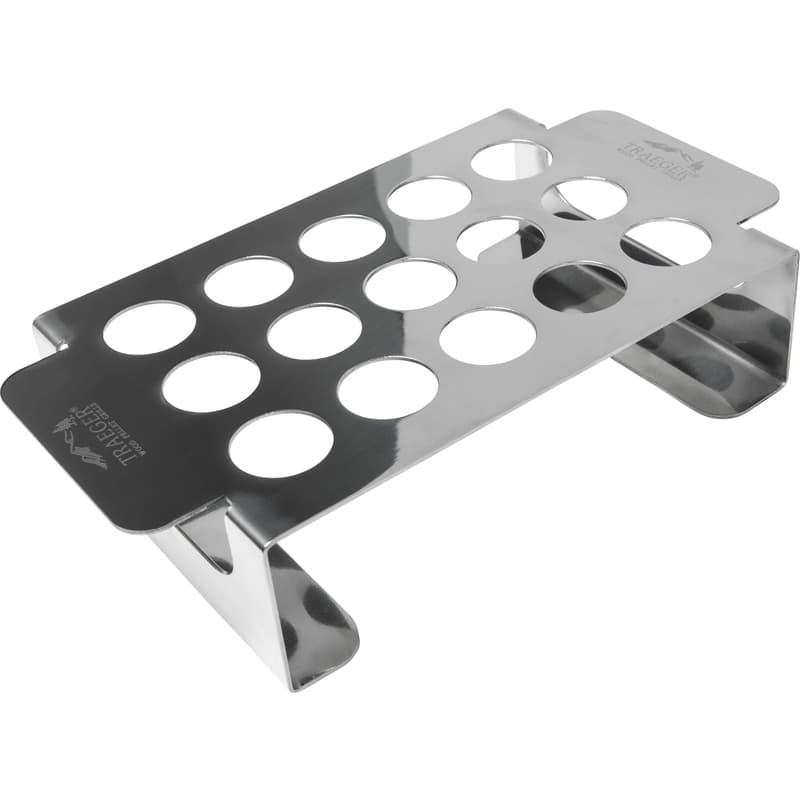 If you thought the above Taco Tray was cool, this Jalapeno Popper Tray turns the heat up another notch, literally! This tray from Traeger holds up to 15 poppers providing enough for an appetizer for the whole family.
Order it here.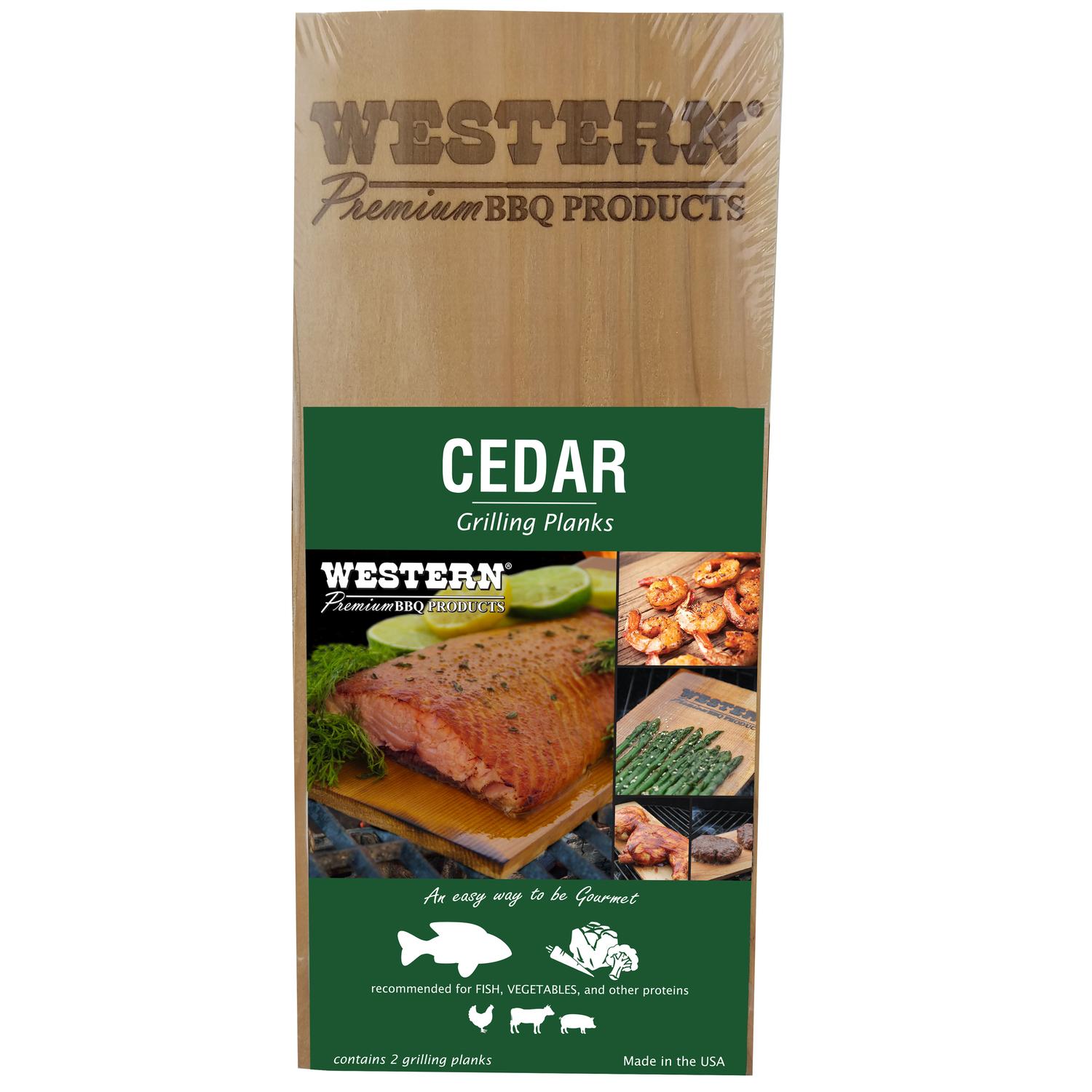 If you love to grill fish, then you need this Western Grilling Plank. Simply put the plank on your grill and cook your fish of choice atop the plank to give it a delicious cedar smoke flavor.
Snag this here.
Grilling pizza is super popular and super easy with this Pizza Grill Stone from Sur La Table. Measuring 16.5 inches in diameter, this pizza stone can withstand temperatures up to 1450 degrees.
Buy it on Sur La Table.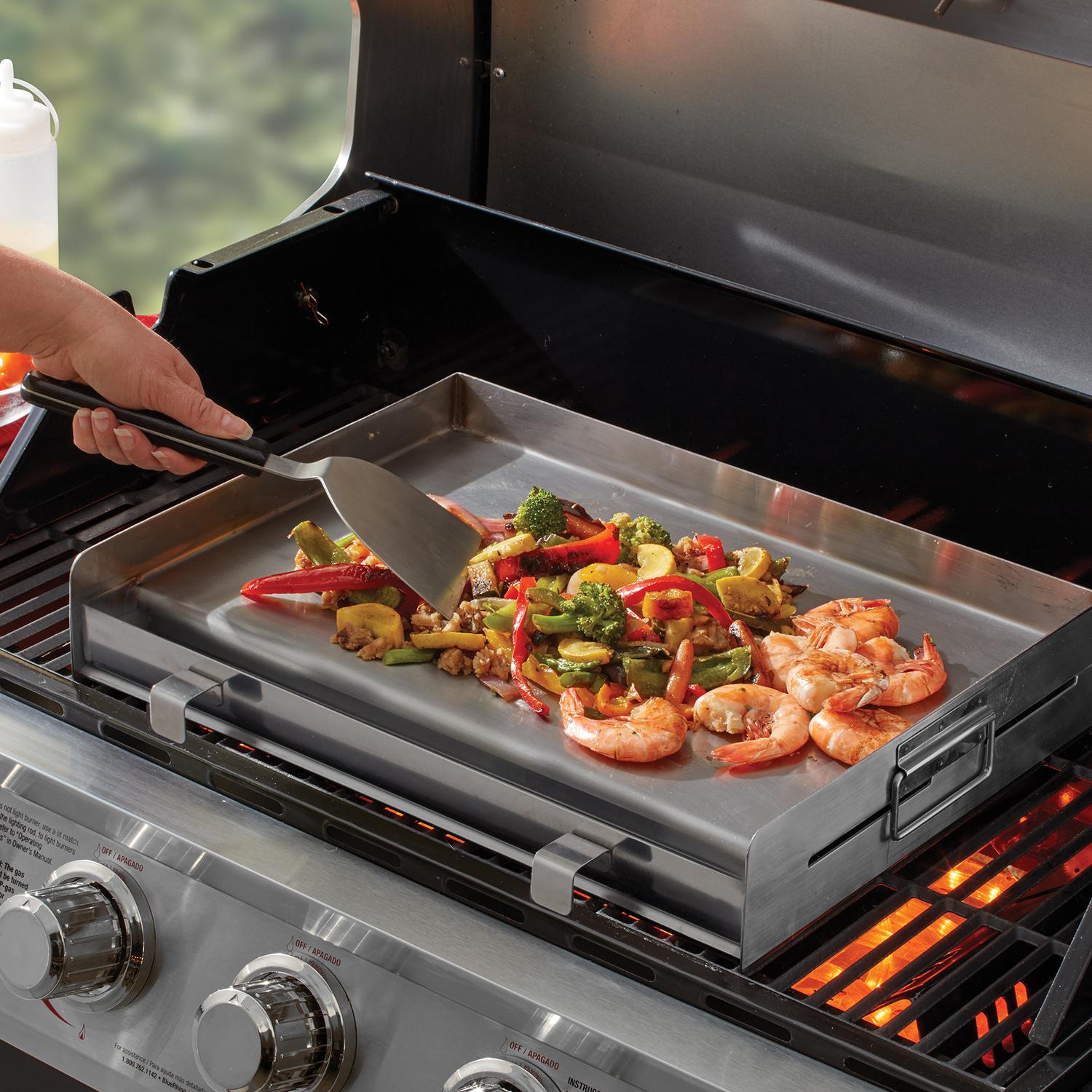 This Grill Top Griddle from Blue Rhino transforms your grill into a multi-purpose cooking machine. Measuring 18 inches by 14 inches, this griddle you to cook a variety of meals, from delicious scrambled eggs and bacon to stir-fry.
Grab it here.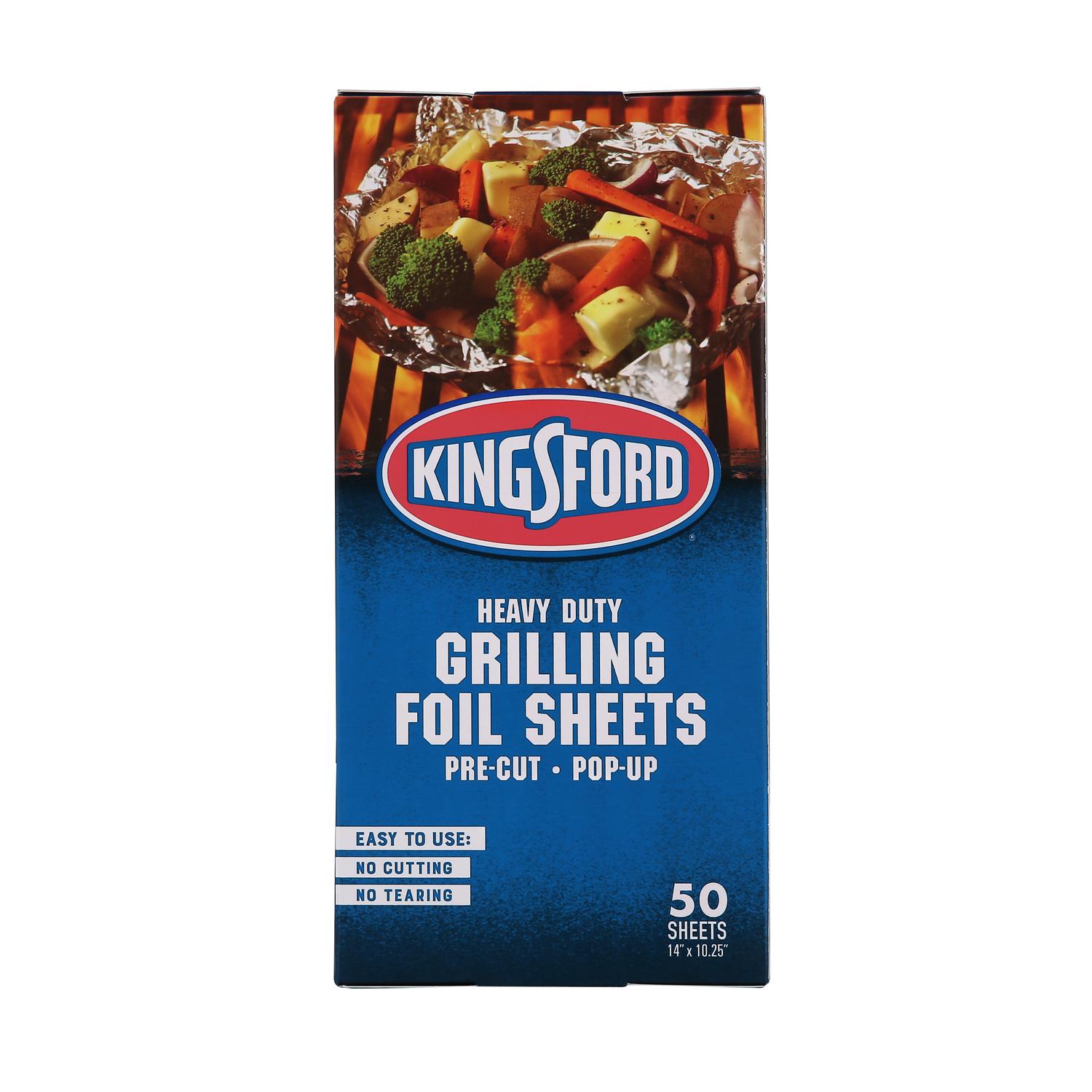 Hate cleaning your grill? Prevent some of that mess with these Kingsford Grilling Foil Sheets. Fifty sheets come in a pack and have been pre-cut for added convenience.
Get it now from Ace Hardware.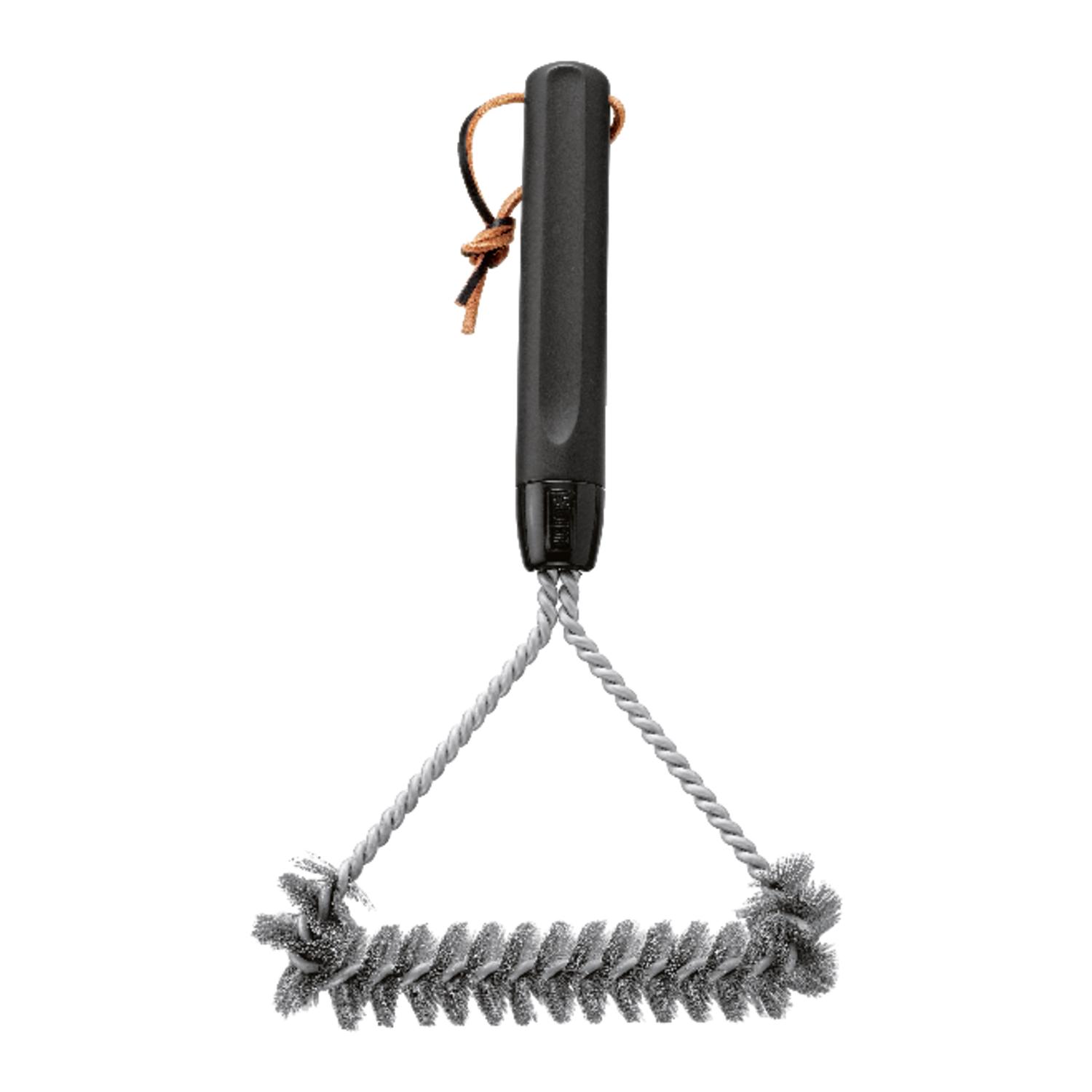 If your grill needs a good scrub, this Stainless Steel Grill Brush from Weber will help you get rid of any baked-on gunk.
Order one here.
Nothing says "grill pro" quite like this Carbon Steel Chef Cleaver from Vintage Gentlemen. The hand-forged blade has an 1/8" thickness with a grooved walnut wood handle, which will allow you to break down larger cuts of meat easily.
Buy it now on Vintage Gentlemen.
Summertime is right around the corner. Now is the perfect time to stock up on BBQ essentials before your next backyard BBQ. We hope this list inspires you on your summer BBQ essentials.
Please note that items are in 

stock

 and prices are 

accurate

 at the time we published this list.

 

Have an idea for a fun theme for a gift idea list you'd like us to create?  Drop us a line 

at s

hopping@bbgi.com

.
Erica Banas is a rock/classic rock news blogger who's well-versed in etiquette and extraordinarily nice. #TransRightsAreHumanRights