Axl Rose Gets Into It With Treasury Secretary Steve Mnuchin
The COVID-19 pandemic is affecting people in different ways. For example, Guns N' Roses frontman Axl Rose is angrily tweeting about the Federal Government.
One of my favorite storylines of the last few years is the evolution of "Woke" Axl Rose. Well, Woke Axl is at it again and he's got some new Twitter beef. Yesterday, Axl took to the web to take on Secretary of the Treasury Steve Mnuchin.
It didn't take long for the Treasury Secretary to notice Axl's tweet, and he responded. The problem is, he added what he thought was a US flag emoji to his response, but it was actually the flag of Liberia.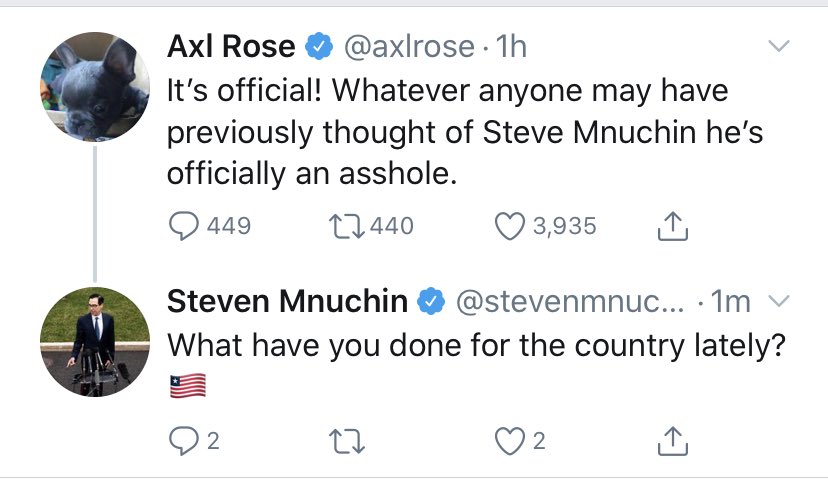 Mnuchin eventually deleted his tweet, then sent it again with the correct flag, but not before Axl used the mistake to double down on attack.
How does Axl have the time to Twitter troll, work on a children's book, and track new Guns N' Roses music? Probably because, like us, he has nothing but time nowadays.